spcaLA P.D. Pitchford Companion Animal Village and Education Center 7700 E Spring St, Long Beach, CA 90815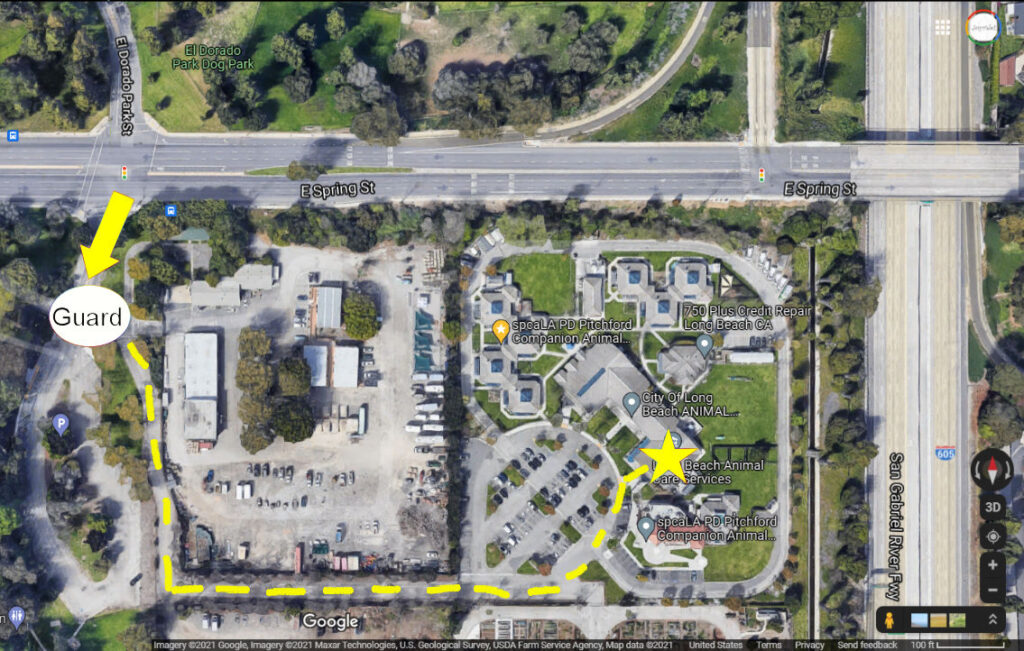 ENTER OFF OF SPRING STREET, TELL THE GUARD YOU ARE THERE TO GO TO THE SHELTER AND YOU WILL NOT HAVE TO PAY THE ENTRY FEE.
PLAN TO ARRIVE WITH ENOUGH TIME TO FIND PARKING NEAR THE EDUCATION CENTER. THE SHELTER WILL OPEN AT 10AM SO PARKING MAY BE A BIT OF A CHALLENGE TO FIND A GOOD SPOT.